About Institute ERP
Since 2012, our team has been crafting exceptional Web application experiences for an amazing collection of clients each and every industry. In early 2012, With the vision of creating a top Quality Educational ERP, we came together to form the team behind InstitutePro.
Institute ERP is a comprehensive institute management and administrative software that is highly beneficial to educational institutions. Using this software you can monitor the overall working of your whole institution and have a control over its day-to day activities. In addition, parents can also use this software to keep track of their kid's performance at school or college.

It Provides Online library Facilities to Students.Students can download Ebooks.It Provides Hostel Facility to students.It will be valuable for those understudies who originate from various cities.The establish has genuinely necessary understudy well disposed air and the courses have a particular favorable position of approach, intended to suit the requirements of yearning workers and the Industry in the nearby vicinity.Teachers can now upload subject wise marks and generate all grade conversion, student wise result, class wise result and customised report cards at a single click. Our Examination module in CCE enabled.It manage Accounts.Track Stocks and expenses with approval system. Generate Electronic fee receipts, know fee defaulters easily and notify them automatically for quick fee collection.It Generate Electronic fee receipts, know about fee defaulters and send automated notifications for quick fee collection. Online fees payment can also be made.
InstitutePro is a recommended system and choice of 100+ Principals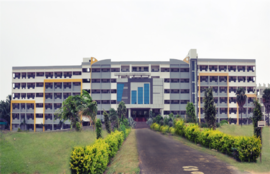 Institute ERP Provides different Services to clients such as
ERP
We provide InstitutePro solution to enterprises of education.We cover all the functions of any institute.
Portal
We convert websites to dynamic portals for the usability of all the members of institute.
System
We provide 24×7 online cloud based system so that all members of schools & colleges remain connected.